The Duchess
THE DUCHESS is host to a restaurant dining area, tearoom, bar. Book for the ultimate THE DUCHESS chefs experience a private table of 8 seats, set in the heart of the Molteni kitchen.

THE DUCHESS lunch and dinner menu is inspired by the light and refined flavors from Southern France and Italy, also known as Nouveau-Niçoise Cuisine. Cuisine Niçoise originates from the old town of Nice where French Mediterranean cuisine has blended and evolved with influences of Italy across the border.

The use of local produce, notably artichokes, zucchinis, lemons, olives, tomatoes, peppers, truffle and a variety of seafood, meat and fresh pasta, compose a cuisine that is light and healthy.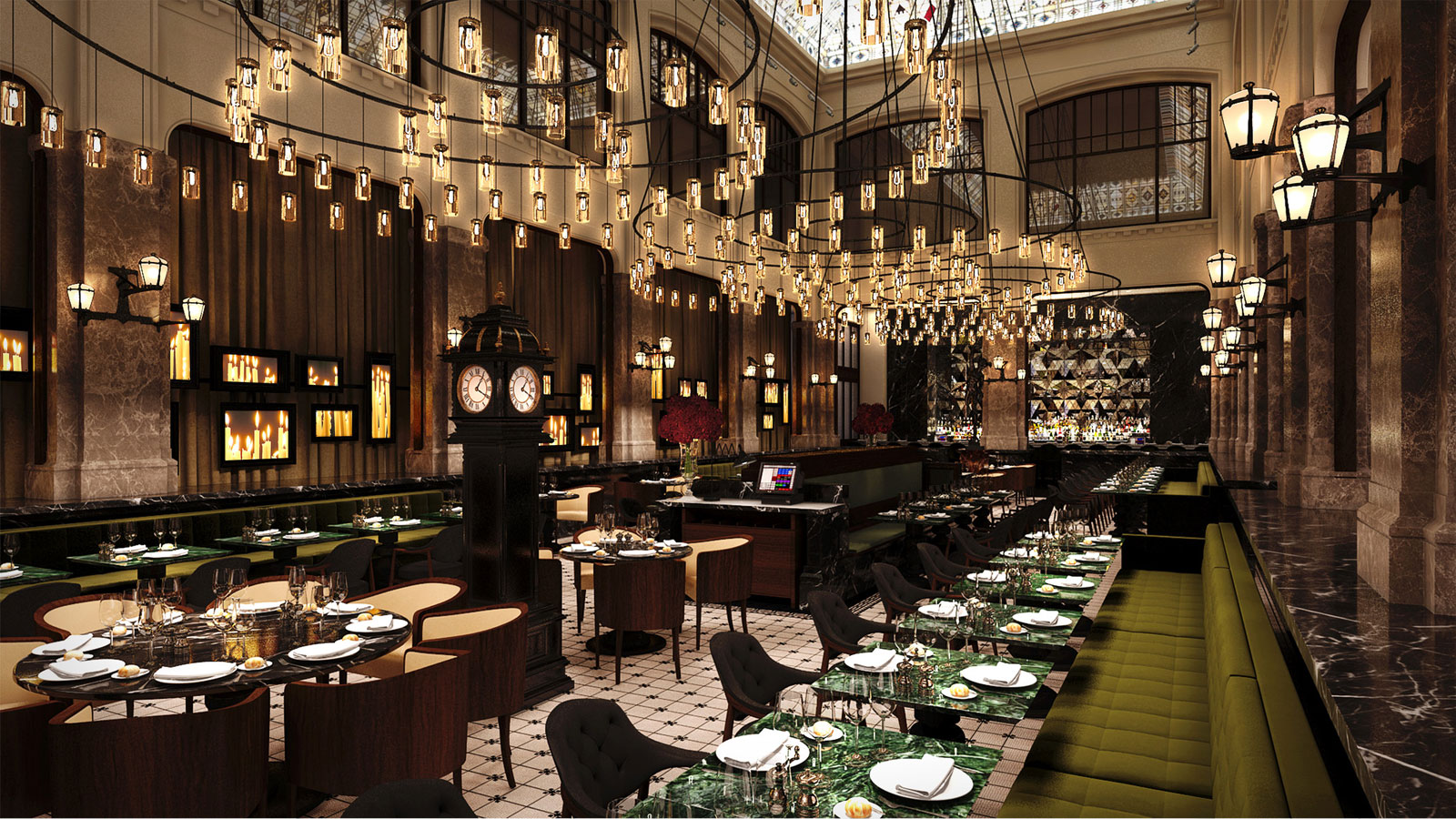 NEWS: we are extremely proud to announce that THE DUCHESS received its first Michelin star.
The Name
The name THE DUCHESS is based on the traditionally aristocratic or royal presence, known for sophistication, elegance and class. THE DUCHESS, inspired by the splendor and eminence of the era known as the Belle Époque, will grace the city of Amsterdam with her presence as of this summer.
Introducing
THE DUCHESS will introduce Amsterdam to the elegance of traditional London hospitality, balanced with Viennese grandeur and the subtle flavours of Southern France. True to her imperial roots, THE DUCHESS resides in one of Amsterdam's best-kept historic gems; the former KAS Bank and the new W Amsterdam.
Luxury
The magnificence of the original ornaments, the high ceilings and the accents of gold and marble, make THE DUCHESS a luxurious sanctuary in the bustling heart of Amsterdam.
Breakfast
| | | |
| --- | --- | --- |
| Monday - Friday | | 7.00 - 10.30 |
| Saturday - Sunday | | 7.00 - 11.00 |
Lunch
| | |
| --- | --- |
| Monday - Friday | 12.00 - 14.30 |
| Saturday | 12.30 - 15.00 |
| Sunday | 12.30 - 16.00 |
Dinner
| | | |
| --- | --- | --- |
| Sunday - Wednesday | | 18.00 - 23.00 |
| Thursday - Saturday | | 18.00 - 23.30 |
The Tea Room
| | | |
| --- | --- | --- |
| Sunday - Thursday | | 10.00 - 01.00 |
| Friday - Saturday | | 10.00 - 02.00 |
Afternoon Tea
| | |
| --- | --- |
| Monday - Friday | 12.00 - 17.00 |
| Saturday | 12.30 - 17.00 |
| Sunday | 12.30 - 18.00 |
Bar
| | | |
| --- | --- | --- |
| Sunday - Thursday | | 12.00 - 01.00 |
| Friday - Saturday | | 12.00 - 02.00 |
Contact
Spuistraat 172
1012 VT
Amsterdam