GET WED YOUR WAY
Illuminate your big day at W Amsterdam. From the perfect proposal to the dreamiest honeymoon, W Amsterdam provides a customized backdrop for an unparalleled wedding in the city of canals that reflects who you are as a couple.
When you wed with W Amsterdam, you'll enjoy exclusive Whatever/Whenever® services so your every wedding experience is exactly how you've always imagined.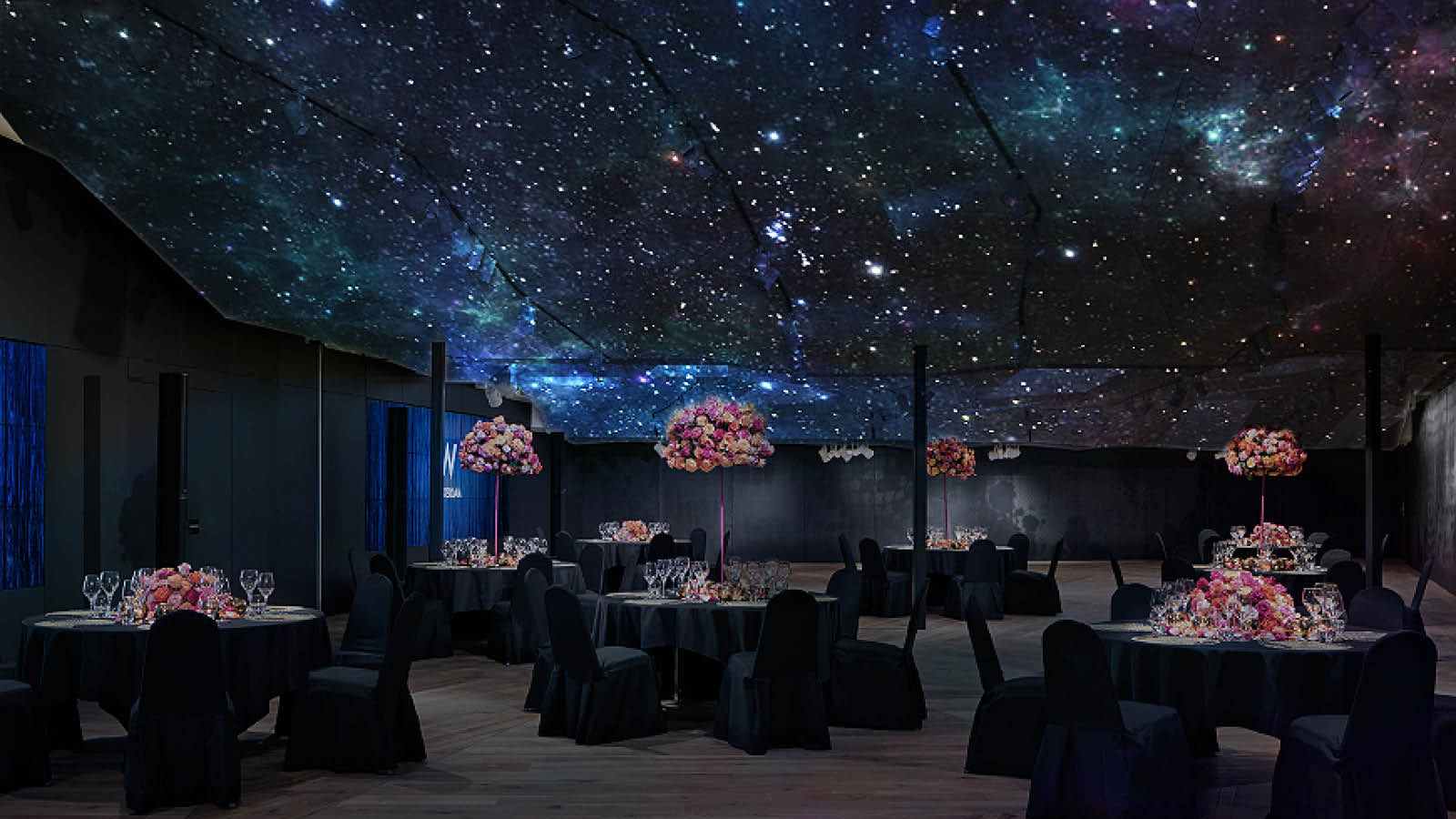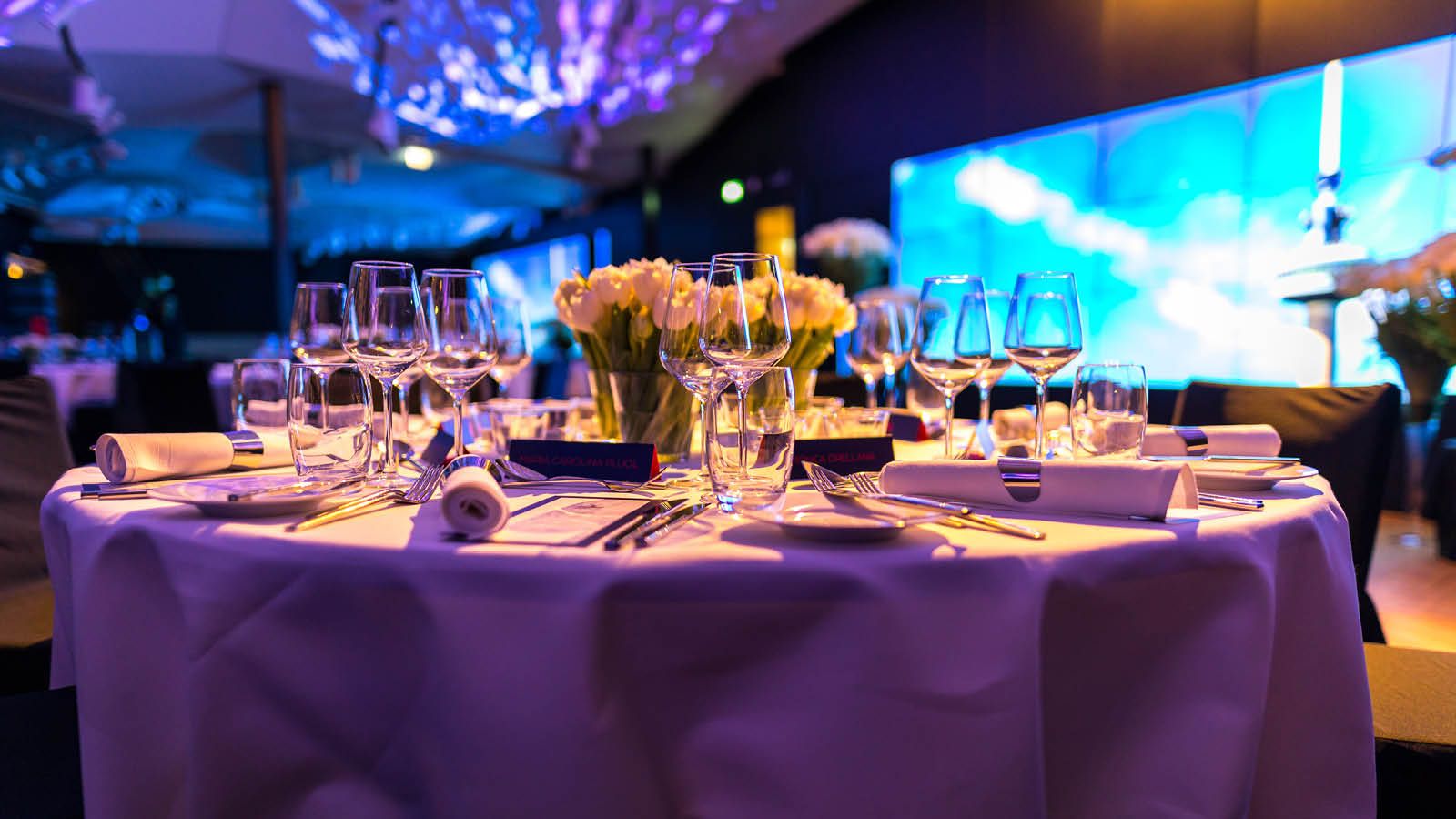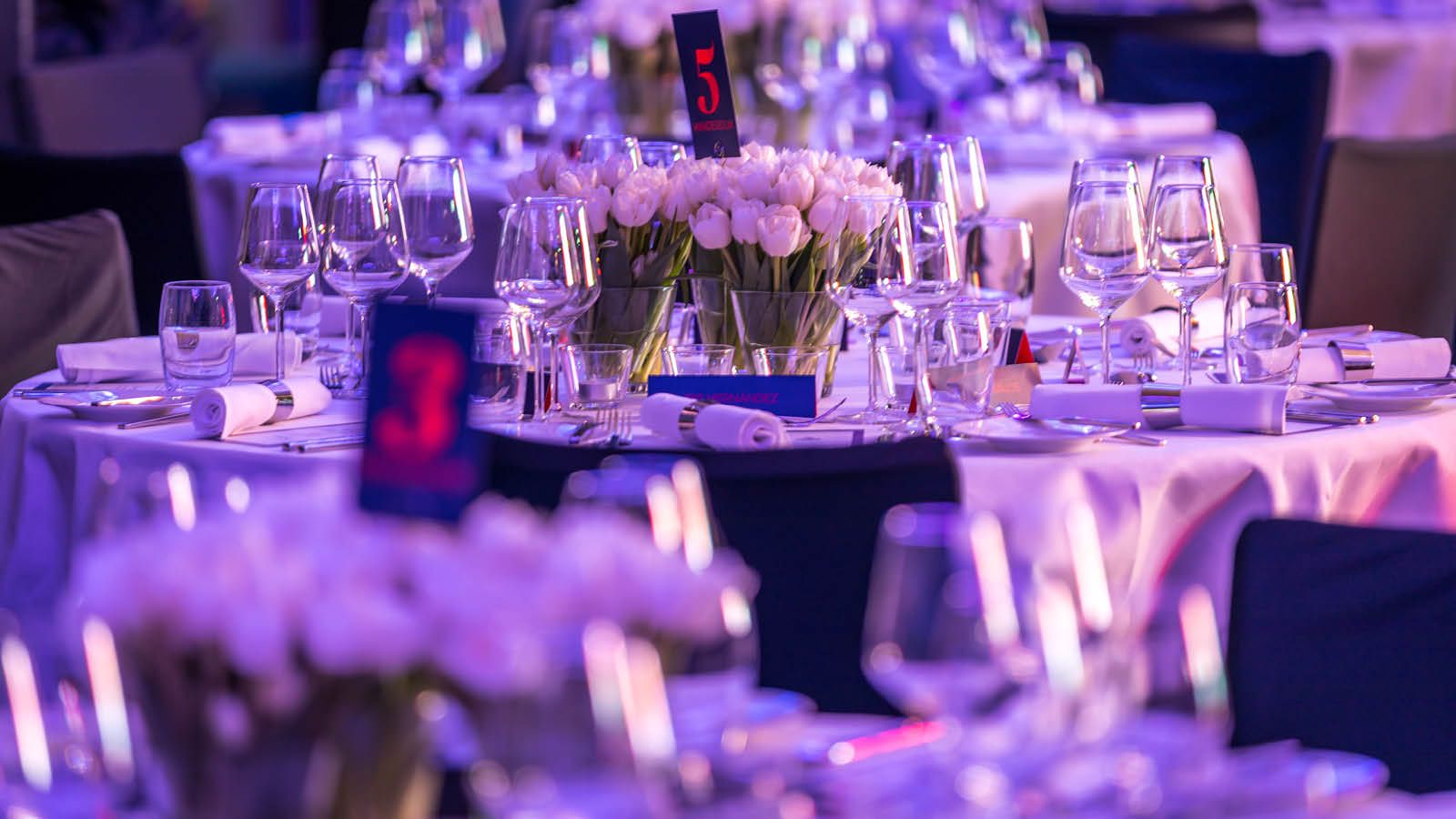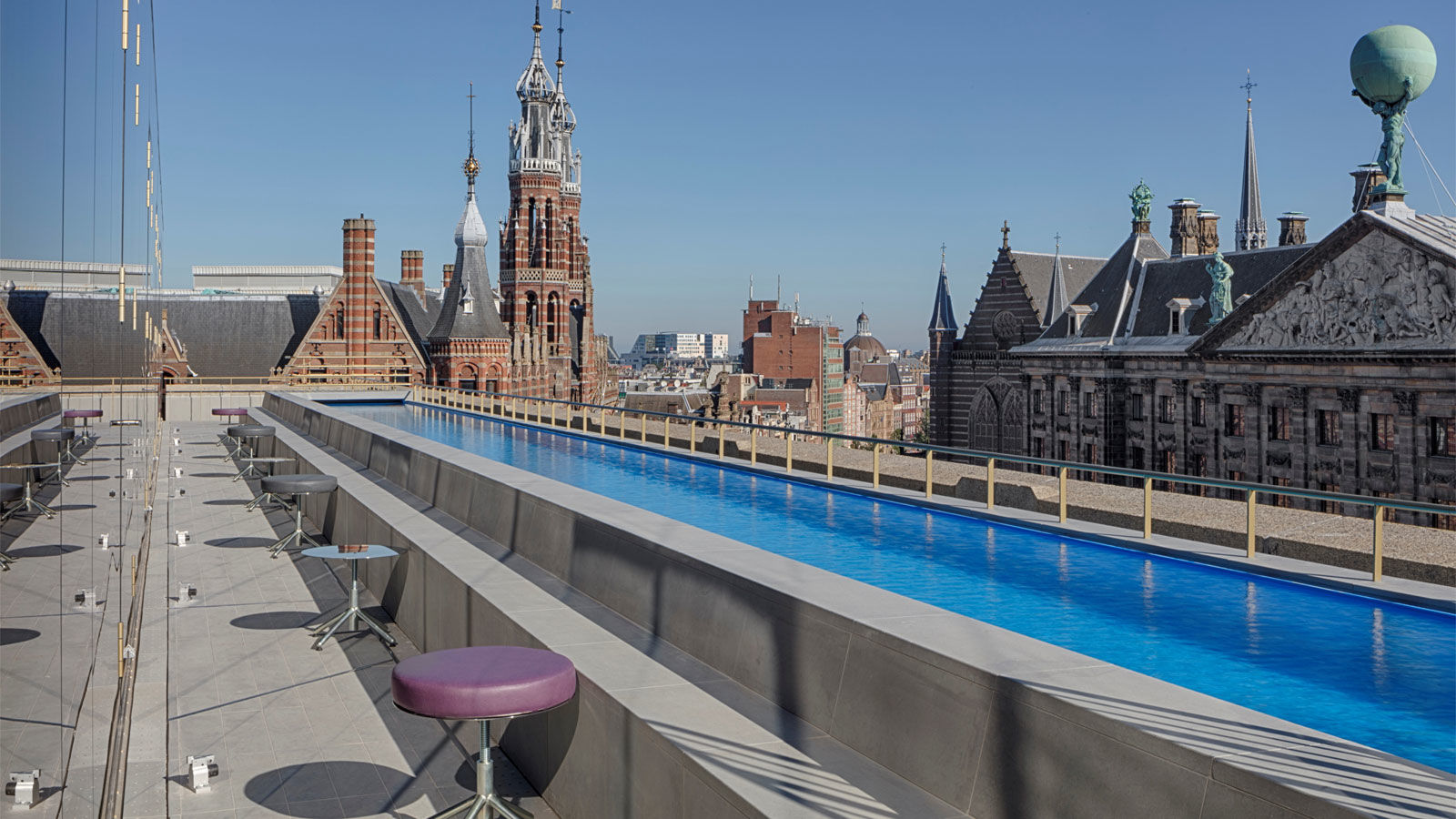 PRE-WEDDING
Take it easy. W ensures that every moment of your celebration happens without a hitch. So savor a romantic rehearsal dinner and indulge in a last hurrah filled with energizing spa treatments and signature sips in our visionary venues, complete with VIP service. In addition to our customized amenities, discover these extraordinary pre-wedding features:
Start earning Starpoints® before the big day arrives. Everything from bachelor(ette) celebrations to rehearsal dinners and beyond rack up the rewards.
Keep track of it all with a personalized W Weddings website. Then share the site with your guests so they can book their rooms directly.
WEDDING
Whether you've always imagined your first kiss as a couple in our stunningly spacious Great Room, during a sultry soiree or beyond, W Amsterdam will do Whatever/Whenever to fulfill your every whim and get guests as excited as you are.
From signature flowers and extraordinary eats to glittering candles and more, see what W can do for your celebration. W Amsterdam provides unique outlets to make your wedding one to remember.
POST WEDDING
Take off to a dream destination, complete with a spectacular suite. And of course Whatever/Whenever® is on call for your every post-wedding desire—from bottles of bubbly to spa treatments and more. Come Discover what makes our honeymoons dazzling.
Just for you. Your wedding specialist is dedicated to ensuring that your celebration is a distinct reflection of your personality, with every detail perfectly in order.
Proposal
When life throws you a proposal, always say I DO. Because who ever said NO to a bold rooftop party with royal palace views an open bar.. and of course a side kick for life…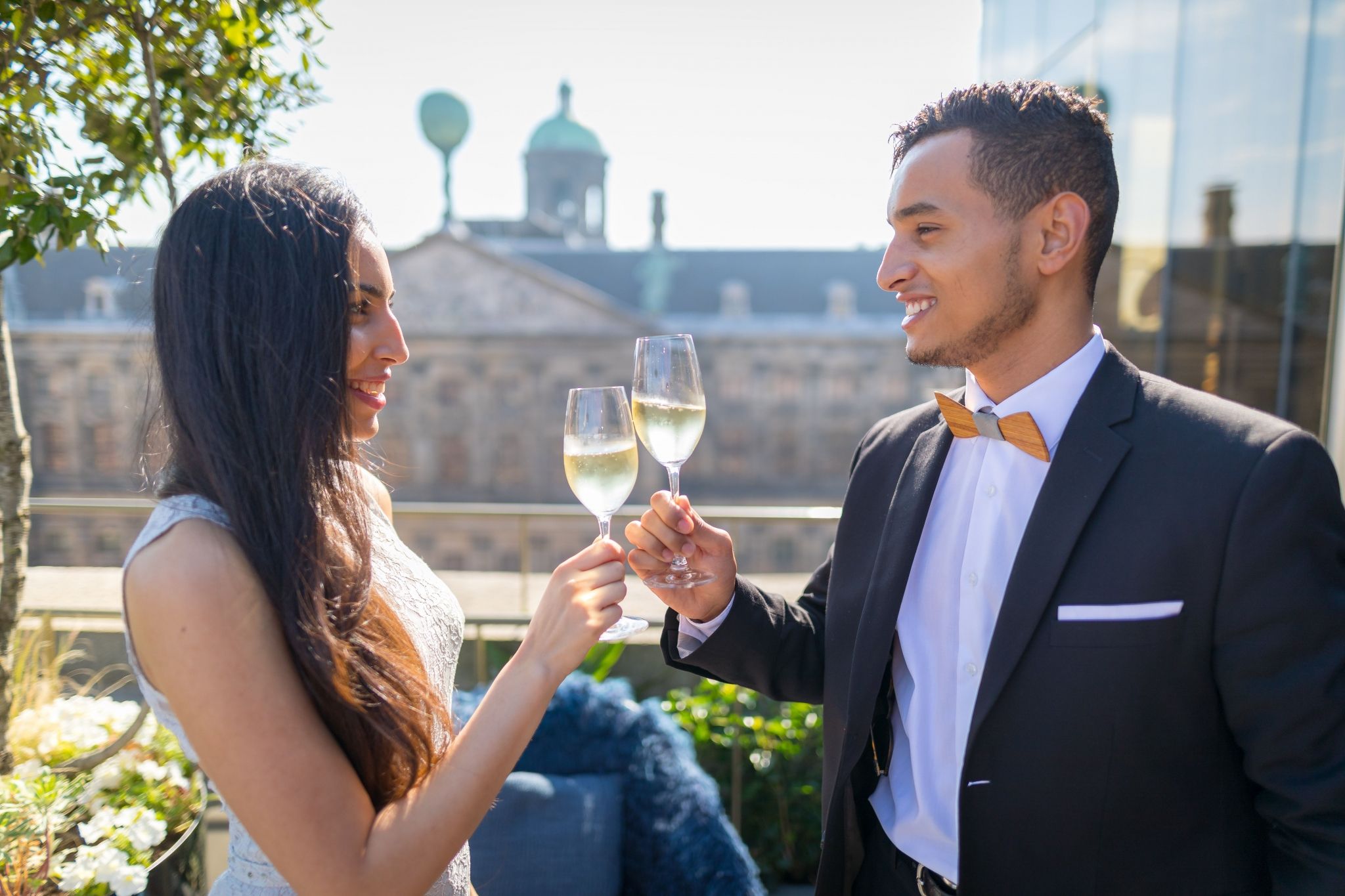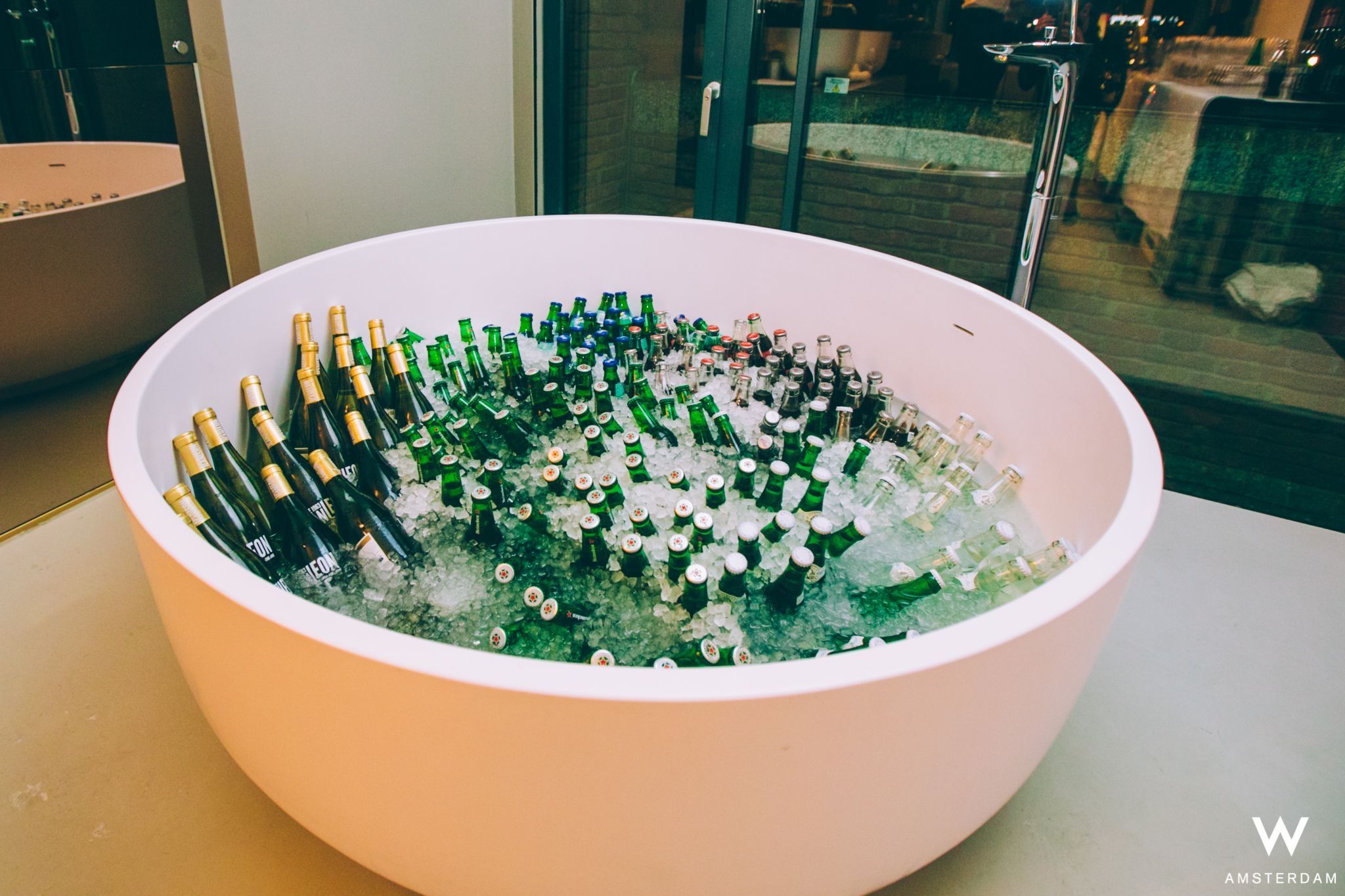 Bachelor(ette) party
The fun starts before the big day! If you get through your bachelorette party, marriage will be a breeze. Trust us when we say that we will give you your best worst hang over and the perfect survival kit at the same time. Let's make this night an unforgettable one and if you do forget then at least we have done a good job. So let us help you plan your bachelor or bachelorette party.
Get snapped
We provide you the most exclusive, royal backdrop for your perfect wedding photos. Make sure to make your shot list for making great memories. Get ready for your close-up!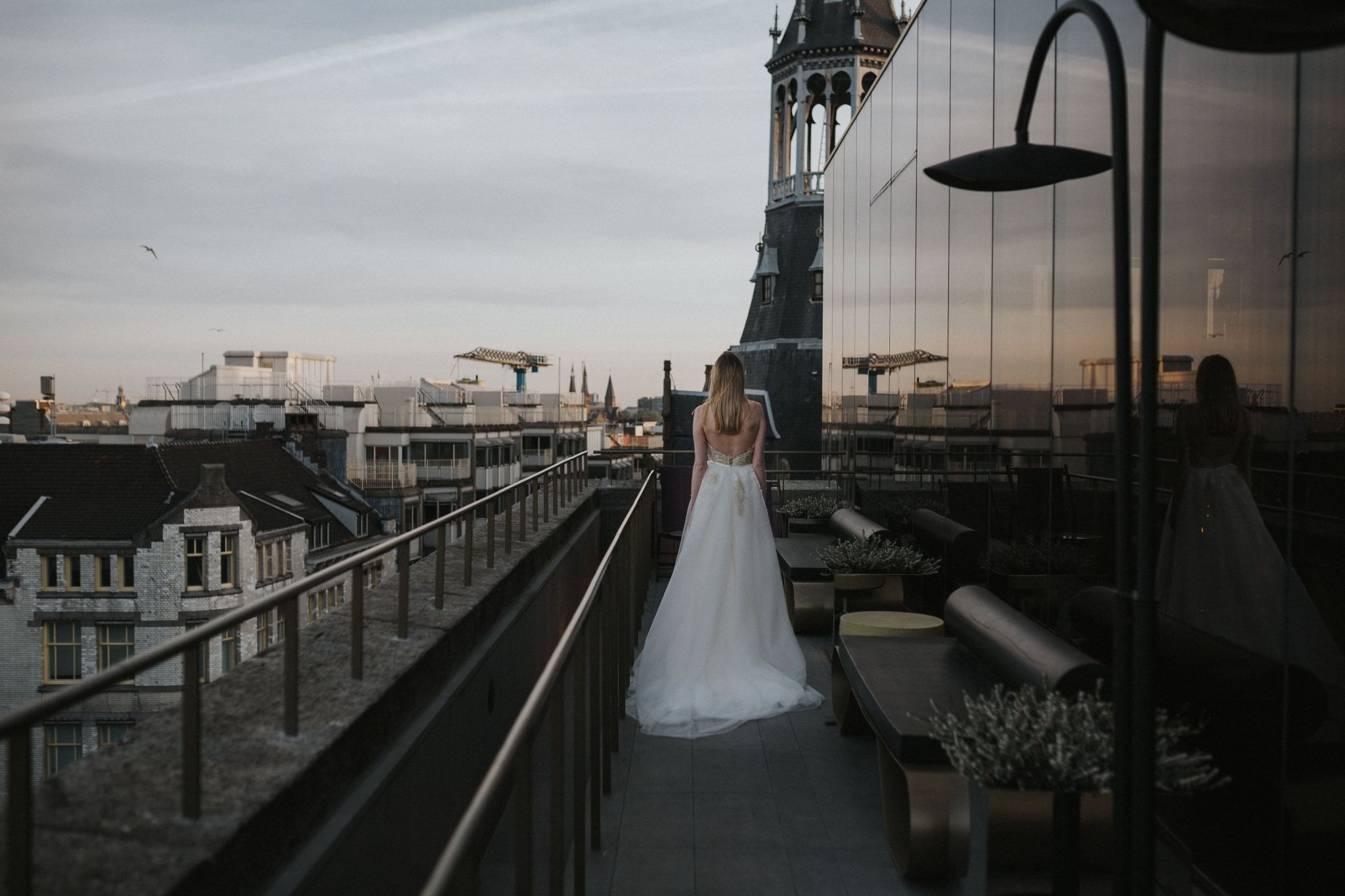 Honeymoon
Spending your most romantic night with us? WOW-EE your stay when you book one of our Extreme Wow suites or one of the other 23 suites in the hotel. One thing we know for sure, is that you will be swept off your feet by the innovative design and the whirlwind of luxuries that come with this package, such as the featured large circular bed, royal bath, walk-in closet, private seating area and the magical views that overlook the royal palace or canals.
Guest stay
Party is over? Don't worry about your guests. No need to look further because we have it all, 238 rooms full of great pillows , quality amenities, rooms with city views and most importantly the mix bar for a cocktail night.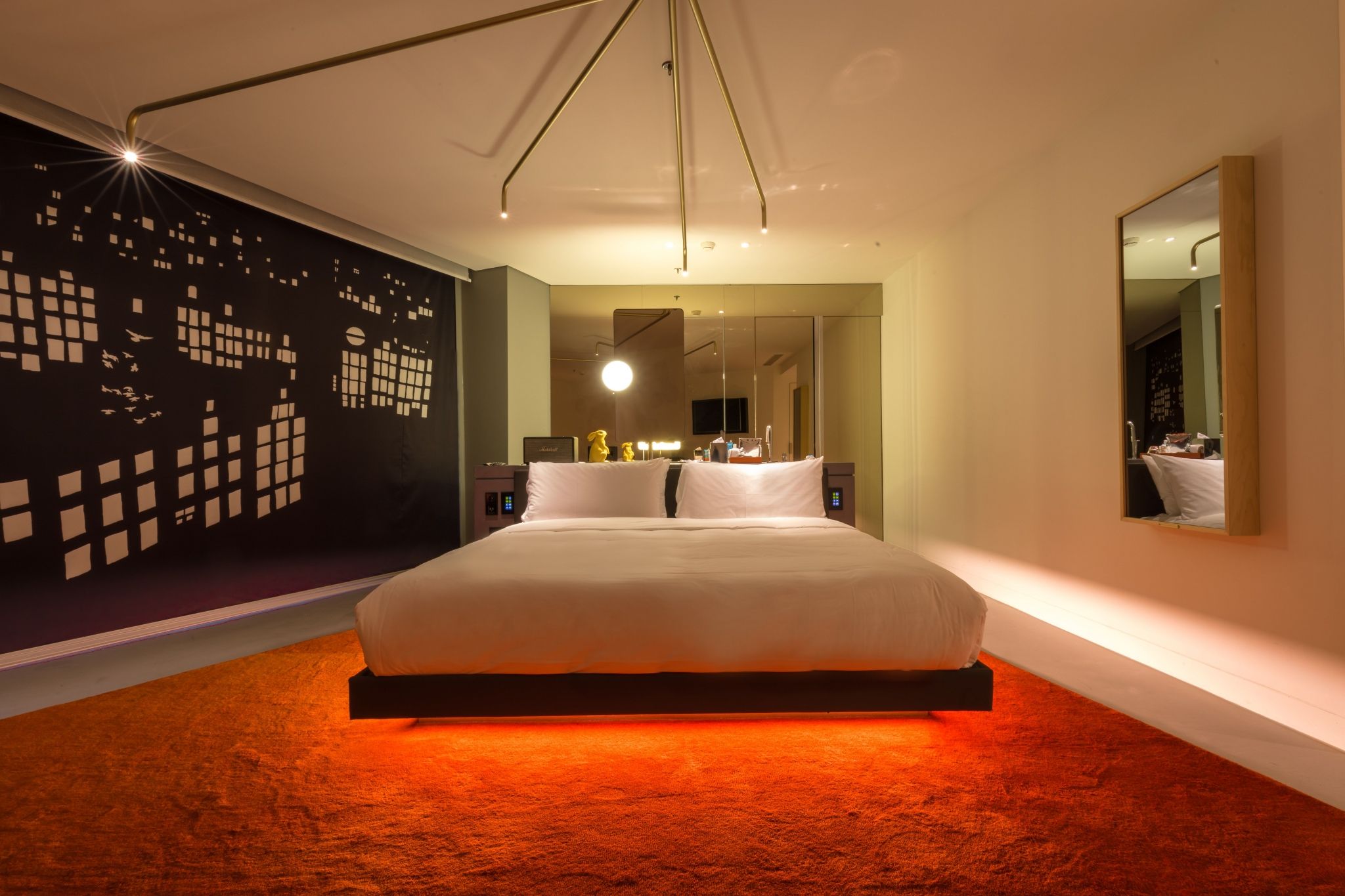 Just the two of you
AWAY SPA
Get Away from the busy city streets and escape from the daily hustle and bustle to relax in a spa hidden in the vault of an old bank. Enjoy your time together with one of our Couple treatments or dive in the pool and soak in the moment. At the AWAY Spa you can fuel your inner, outer and after glow.
Contact us
Send us an email with your details, or contact our wedding specialist for more information and to set up a tour:
Events Team
+31 2 08 11 25 27 | Email