Where Minds Meet
Step into the great room
Leave mild-mannered meetings behind! Right here in our 414 square meters of event space. The Great Room features fully adaptable conference equipment that makes business better, meetings memorable and special events spectacular. Endless possibilities, creative in approach and innovative in design, we'll engage and energize your attendees and participants, from conferences to soirées.
Floor Space: 414m2 Max Capacity: 430 people


FLEXIBLE SPACE
A Great Room for small meetings with great ideas. With our flexible walls we can divide Great Room into 3 separate meeting rooms. Your meeting, your style.
VIDEO WALL
The video wall in Great Room will bring your event to the next level. From video conferencing to showcasing your latest brand movie it is all a matter of press and play.
INDULGE
Check out our full banqueting menu for full details on our Wake up or Time Out breaks. Or design your own lunch or dinner. Sip & savour the W way.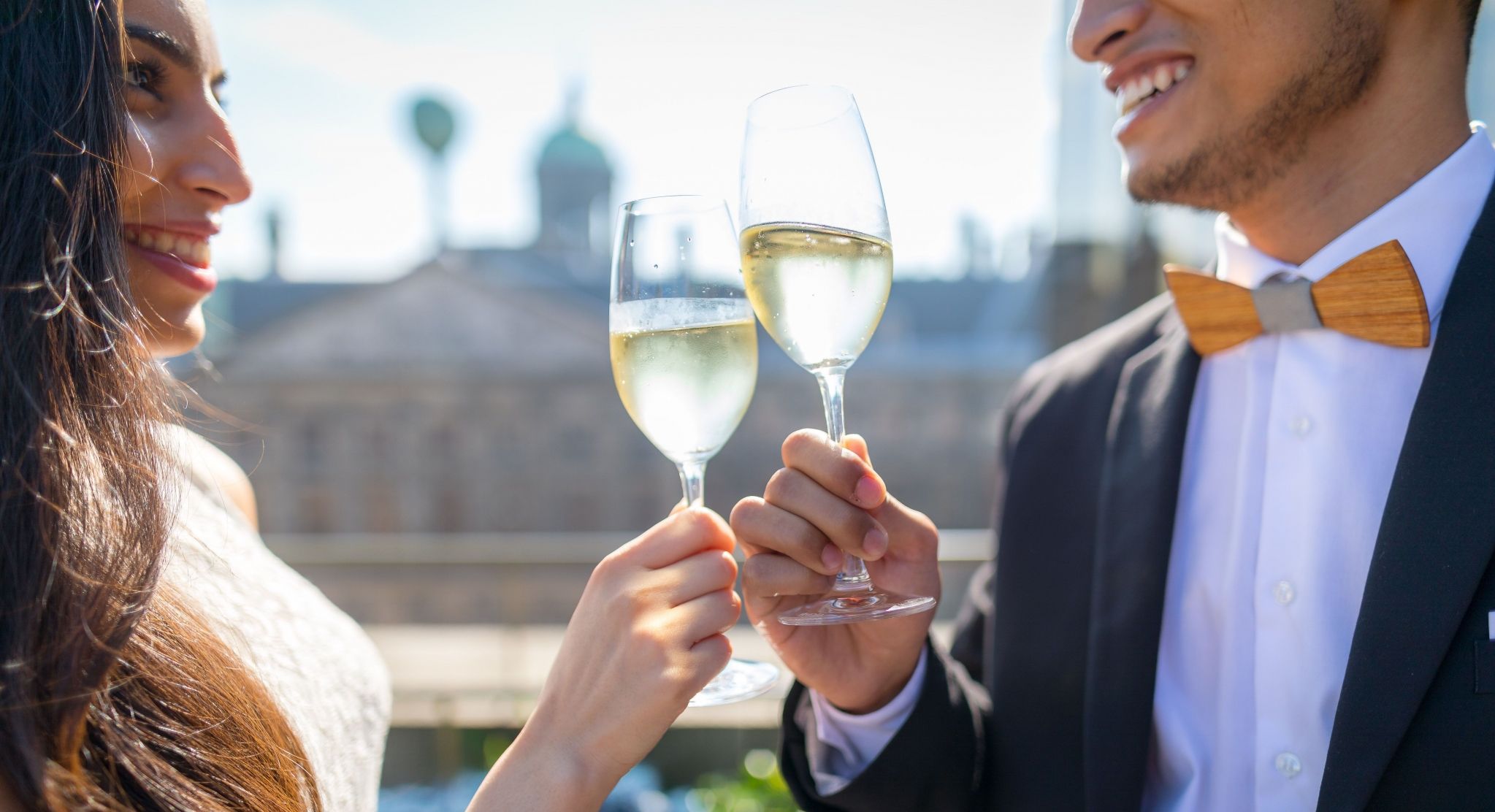 WEDDINGS
GET WED and make your vow day a WOW day!
We've found you the perfect spot to ask the ultimate question. From the perfect proposal to the most incredible honeymoon, W Amsterdam always provides a brilliantly designed backdrop for a wedding or commitment ceremony. From the moment the question is popped to the last bite of cake at the reception, you can enjoy exclusive Whatever/Whenever® service. Adding the WOW factor to your magical wedding experience.
MEET THE TEAM

W Amsterdam redefines meetings and events with effortless style and gracious attitude that ensure a truly unforgettable experience. Meet our energetic sales and events teams that are excited to work with you and deliver our WHATEVER/ WHENEVER service culture.
SETTINGS
Take a look at our floorplans and see how we can modify and build up our great room for you event.
WED YOUR WAY >>
Illuminate your big day at W Amsterdam. From the perfect proposal to the dreamiest honeymoon, W Amsterdam provides a customized backdrop for an unparalleled wedding in the city of canals that reflects who you are as a couple.
Terms & Conditions
© 2018 Marriott International, Inc.
Room Name
Dim.
(l x w) meters
Area
sq. meters
Height
Banq.
Thtr.
Board.
Class.
U-Shape
Cabaret
Cocktail
Great Room 1
6.89-9.55 x
8.04-11.37
76.7/825.6
2.65-2.95
40
40
20
27
18
30
50
Great Room 2*
9.55-13.10 x
14.35-15.53
166.4/1791.1
2.80-4.00
64
100
30
48
30
48
100
Great Room 3
13.10-17.01 x
10.68-14.14
170.7/1837.4
2.20-2.95
80
120
40
66
37
60
120
Great Room 1+2+3
6.89-17.01 x
32.85-41.04
413.8/4647.9
2.20-4.00
240
300
-
141
-
160
150
Great Room 1+2
6.89-13.10 x
22.39-26.90
413.8/2616.7
2.80-4.00
120
150
-
75
-
90
150
Great Room 2+3
9.55-17.01 x
25.03-29.67
337.1/3628.5
2.20-4.00
160
230
-
114
-
120
250