Yoga and HIIT Classes in The Vault
Connect and experience unique classes with our changing wall décor in The Vault.
Starting May 6th, 2017, W Amsterdam will host weekly Yoga and HIIT classes with our two professional coaches Far and Kremena.
Limited spaces are available, so be quick and make sure to sign up 24 hours before the class to secure yourself a spot.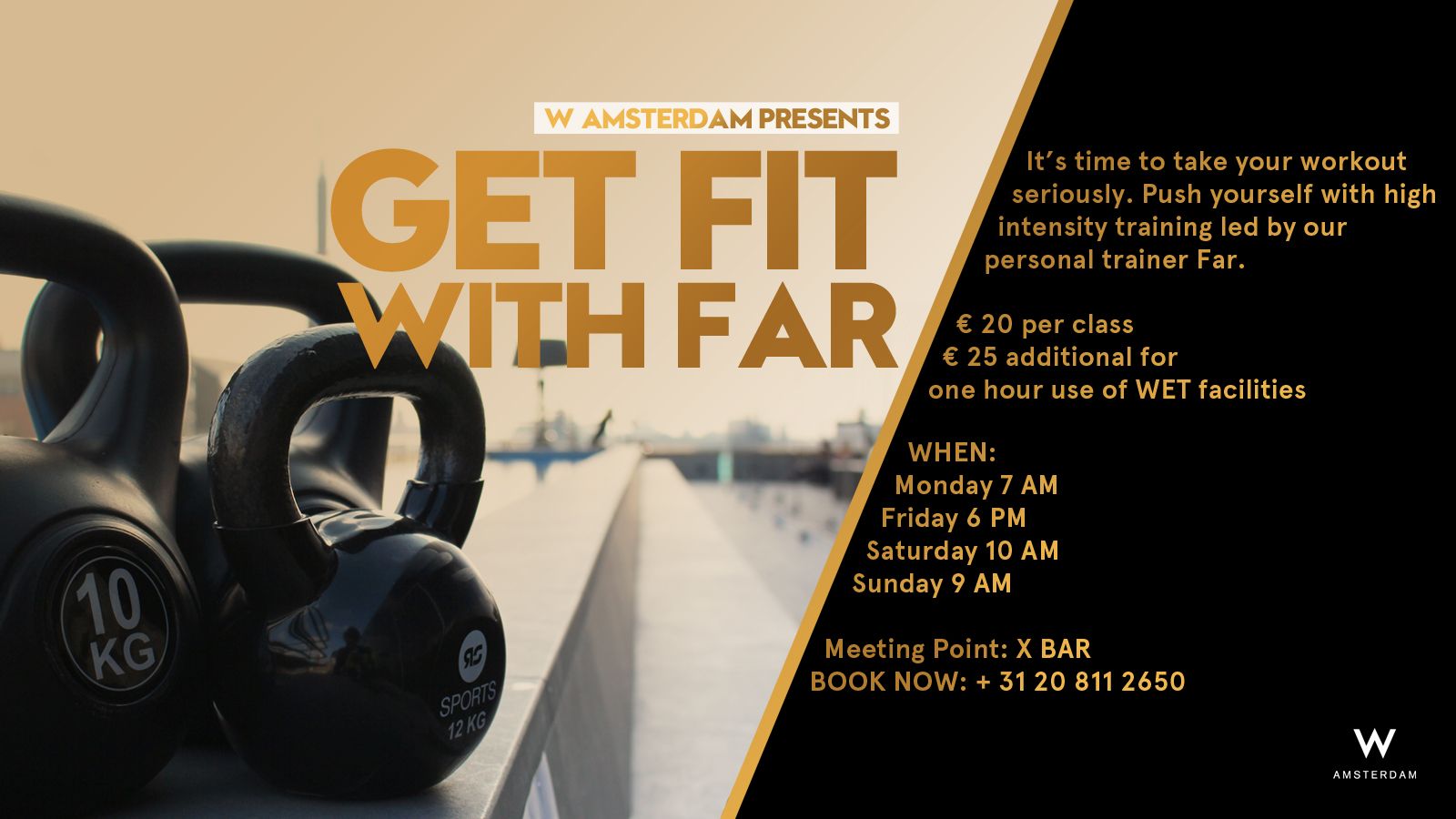 Get Fit with Far
Find your balance, boost your stamina and push yourself with Far.
High-intensity interval training, also called HIIT workouts, boost your metabolism and burn more fat than conventional cardio.

HIIT is a training technique in which you give all-out, one hundred percent effort through quick, intense bursts of exercise, followed by short, sometimes active, recovery periods.
Strala Yoga by Kremena
Own the moment with Kremena's Yoga Classes in The Vault.
Move like water, fueled by your breath. The result is Flow State. Tap into your creativity and intuition.
Strala Yoga is a revolutionary approach to guiding feeling and movement, which gets people radiantly healthy, free, creative, and happy.